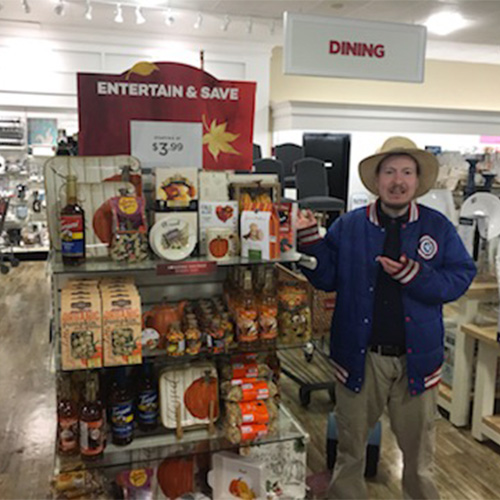 Despite many challenges,
2020 is a year of anniversaries and celebrating partnerships
30th anniversary of the ADA
which expands access for employment opportunities for people with disabilities.
60th anniversary of Partnership Resources
fulfilling its mission to create partnerships between people with disabilities and the community. PRI provides access and opportunities for individuals who want to work through employment exploration, finding meaningful employment and support to maintain employment.
75 Years
of Observing National Disability Employment Awareness Month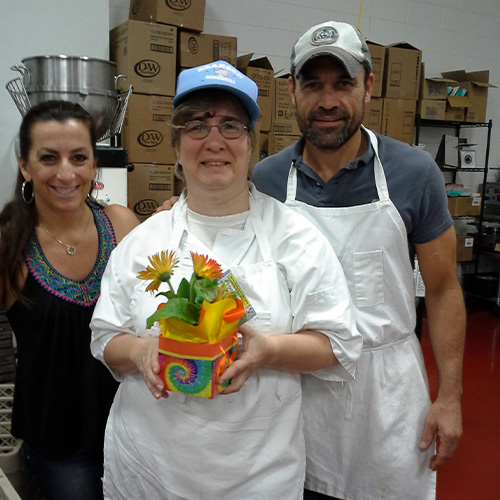 Partnership Resources thanks all of businesses who value diversity and continue to employ people with disabilities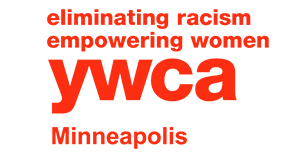 5-10 Years of Partnership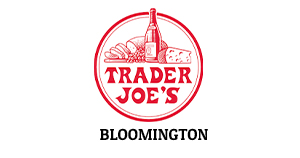 10-20 Years of Partnership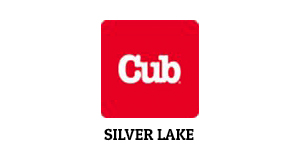 Westwood Early Childhood Center Named Employer of the Year
by The Minnesota Organization for Habilitation and Rehabilitation (MOHR)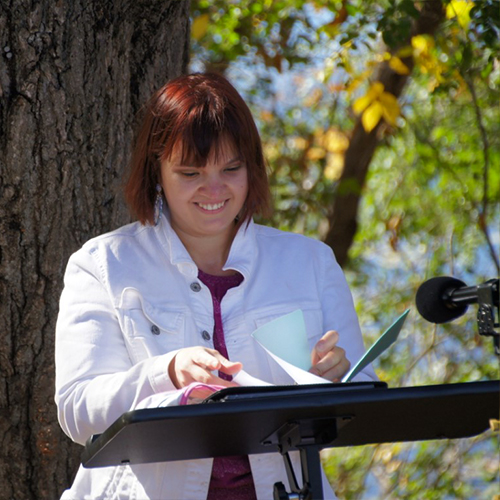 Westwood Early Childhood Center (WECC) partners with PRI to employ, Allie, a kitchen aid, since 2019. Allie says:
"It has been my dream to work at a childcare center and they have helped to make it come true." 
WECC has supported Allie's ambitions by expanding her role to include weekly food explorations in the classrooms, and has support Allie through COVID as a valued employee.
"At Westwood Early Childhood Center we celebrate diversity and inclusion. We believe communities should include individuals with different gifts, talents, and abilities. We actively advocate for the rights of individuals within our community: children, families, educators, and staff.  Our ability to embrace individuals with special abilities and provide them with opportunities to work within a caring environment reflects our values and promotes practices we hope to see in mainstream society. It has been a joy to work alongside Allie and support her professional goals!"
- Kellee Nelson, Director, Westwood Early Childhood Center
Explore what it means to partner with PRI to hire and retain
reliable and enthusiastic long-term employees.
Partnership Resources, Inc. is a solution for companies that want to increase the effectiveness of their current workforce, fill in labor gaps and positively impact day-to-day operations. Hiring individuals and crews with disabilities brings value to your business and positively impacts your culture and work place.
Hiring people with disabilities positively impacts your business:
Increases the diversity of your staff

Reliable, capable and engaged workforce

Skills matched to business needs

Loyal Employees
On the Job Supports
We work closely with the business to ensure the best possible job matches for long term placement success.
A job coach is provided free of charge to each business, providing on-the-job training and 1-to-1 support.
From the start, we support company standards for long partnership success.
Could your business benefit?
What do a hospital, an office, a food manufacturer, a packaging facility, and a retail environment all have in common?
They are all the perfect fit for PRI clients. They can handle a wide variety of jobs, everything from cleaning or repetitive jobs with incredible attention to details. Our skills are diverse and our passion is high.

87% of consumers agree or strongly agree that they prefer to give their business to companies that employ people with disabilities.
Source: Research Report Leveling the Playing Field R-151012-RR www.conference board.org
Businesses that employ people with disabilities turn social issues into business opportunities. These opportunities translate into lower costs, higher revenues and increased profits. Capitalize on the ROI of employing people with disabilities:
INCREASE REVENUES
• Improve productivity through innovative and effective ways of doing business
REDUCE COSTS
• Reduce hiring and training costs
• Increase retention
ENHANCE SHAREHOLDER VALUE
• Capitalize on opportunities to meet business goals
Source: U.S. Department of Labor, Office of Disability Employment Policy
"When I opened Nadia Cakes, it was always my goal to hire a diverse staff. Partnership Resources helped us identify a candidate that was best suited for our work environment. They provide ongoing coaching and support so that employee can succeed in his role. We absolutely love this non-profit."
- Abby Jimenez, CEO/ Executive Chef
Nadia Cakes, Inc.

"Working with PRI has helped to diversify our workforce in meaningful and positive way. We were able to fill a position and provide an opportunity to someone who wants to come in and do their best. Kat is a joy to have in the office! PRI is a great partner. The ongoing support and guidance they provide to us and Kat is invaluable"
- Angie Shaw, HR Manager
BWBR