A celebration of relationships, fundraising,
and community building
Saturday, September 21, 2019
9:30am–12:30pm
Thomas Beach
Lake Calhoun/Lake Bde Maka Ska
3700 Thomas Ave S., Minneapolis, MN

Made in the Shade (MITS) is a non-competitive fundraising walk, benefitting PRI and six other local nonprofit partners, raising money for those living with disabilities. Made in the Shade is an annual  celebration of relationships, fundraising and community building that makes a difference for hundreds of people served by PRI and our partner organizations.
This year's MITS partners include: egh (Episcopal Group Homes), Homeward Bound, Inc., Partnership Resources, Inc., PAI, The Phoenix Residence, Inc., TSE, Inc., and Wingspan Life Resources.
Join us as we celebrate our 27th Annual

Made in the Shade Walk, Run, and Roll!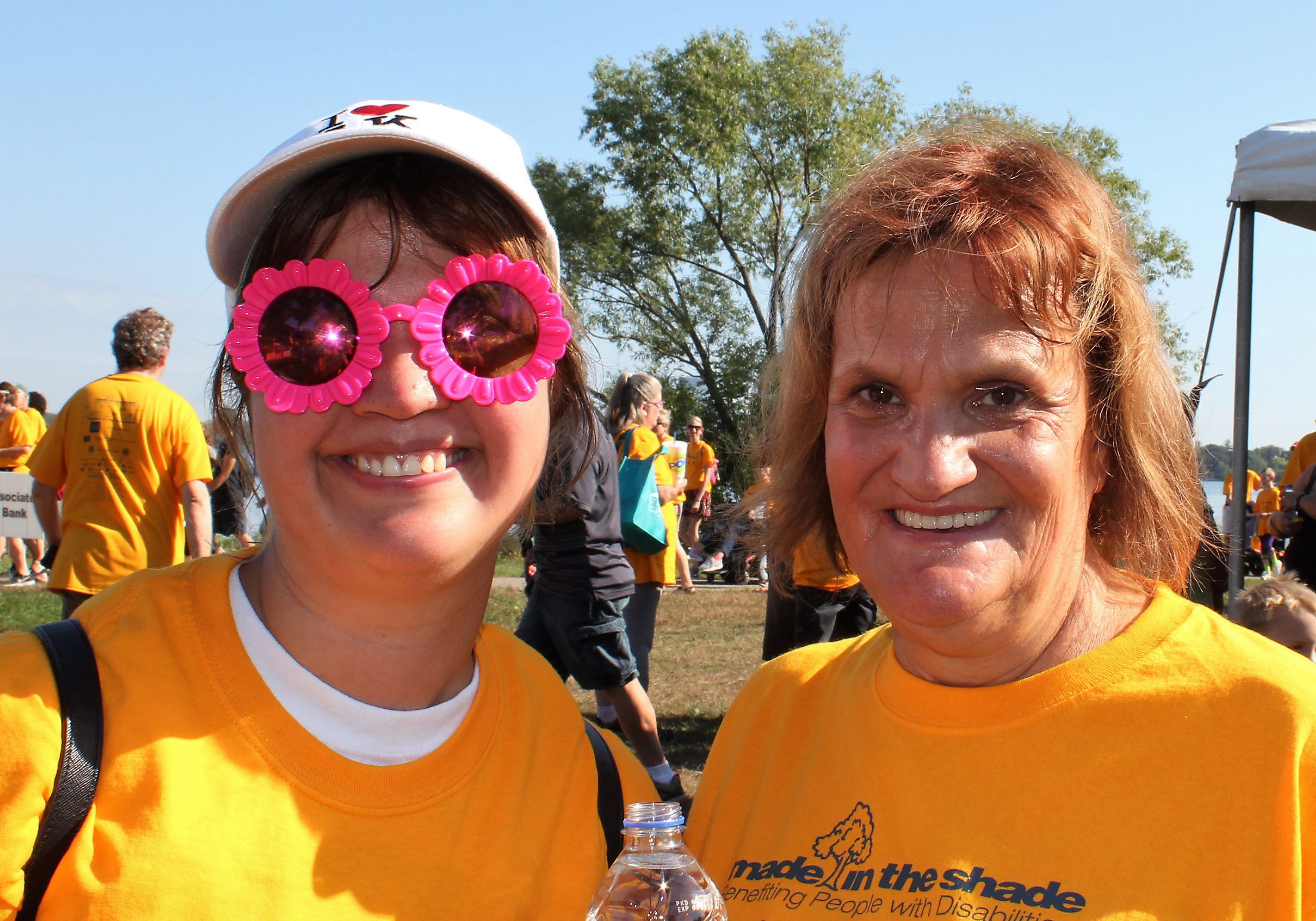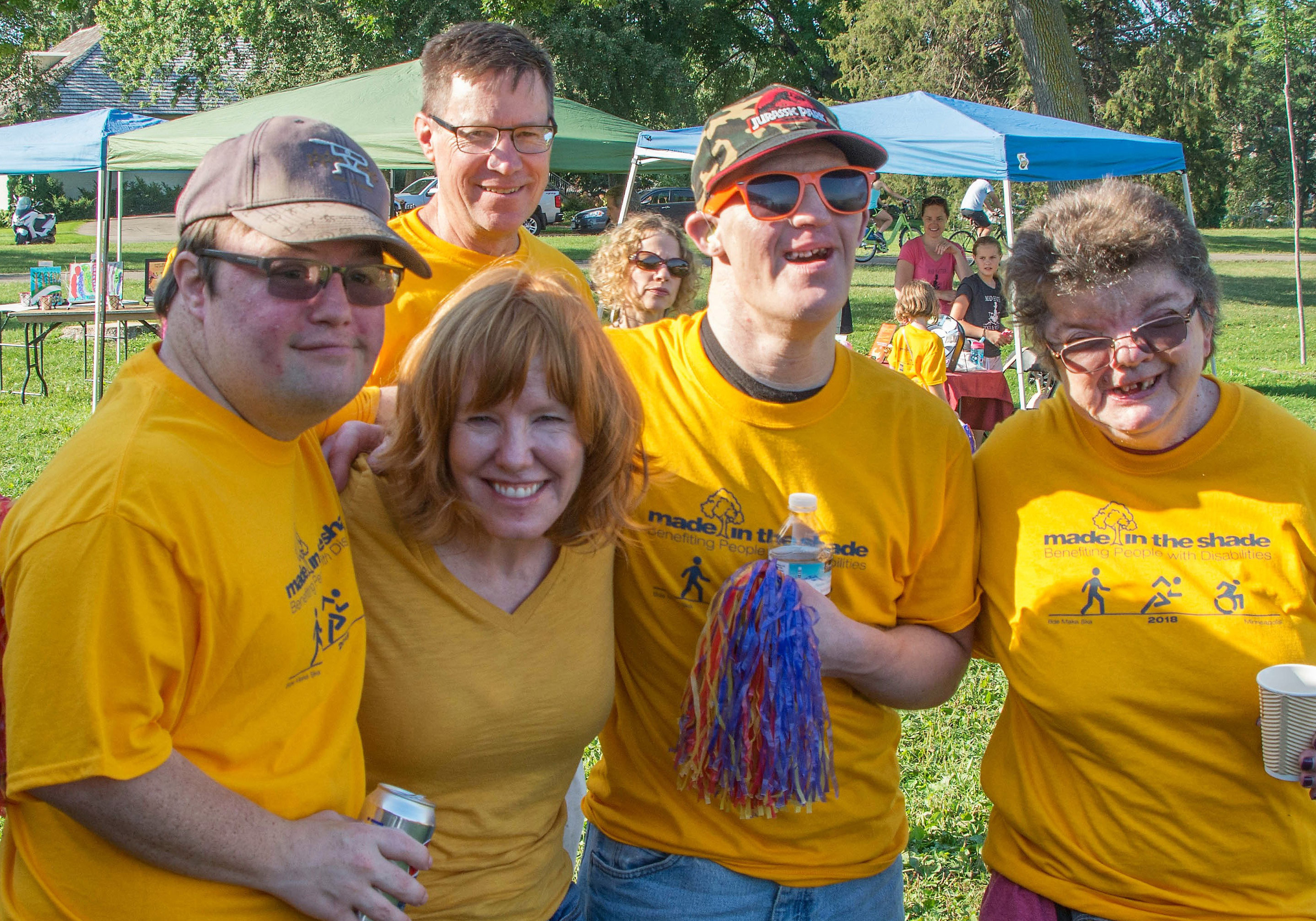 Give the gift of HEALTH & WELLNESS!
For 2019, Partnership Resources, Inc. will direct financial support to its health and wellness initiatives for the adults with disabilities we serve. Research demonstrates that wellness programs have proven benefit to individuals with disabilities, although access can be limited due to lack of financial resources. Your sponsorship supports access to community-based wellness activities such as memberships to local YMCAs and the Jewish Community Center; on-site yoga classes, health and nutrition initiatives, and fitness equipment such as recumbent bikes and adaptive tools.
Your donation to Partnership Resources at the 27th annual Made in the Shade helps to provide opportunities to demonstrate support for diversity, inclusion, and access to wellness for all!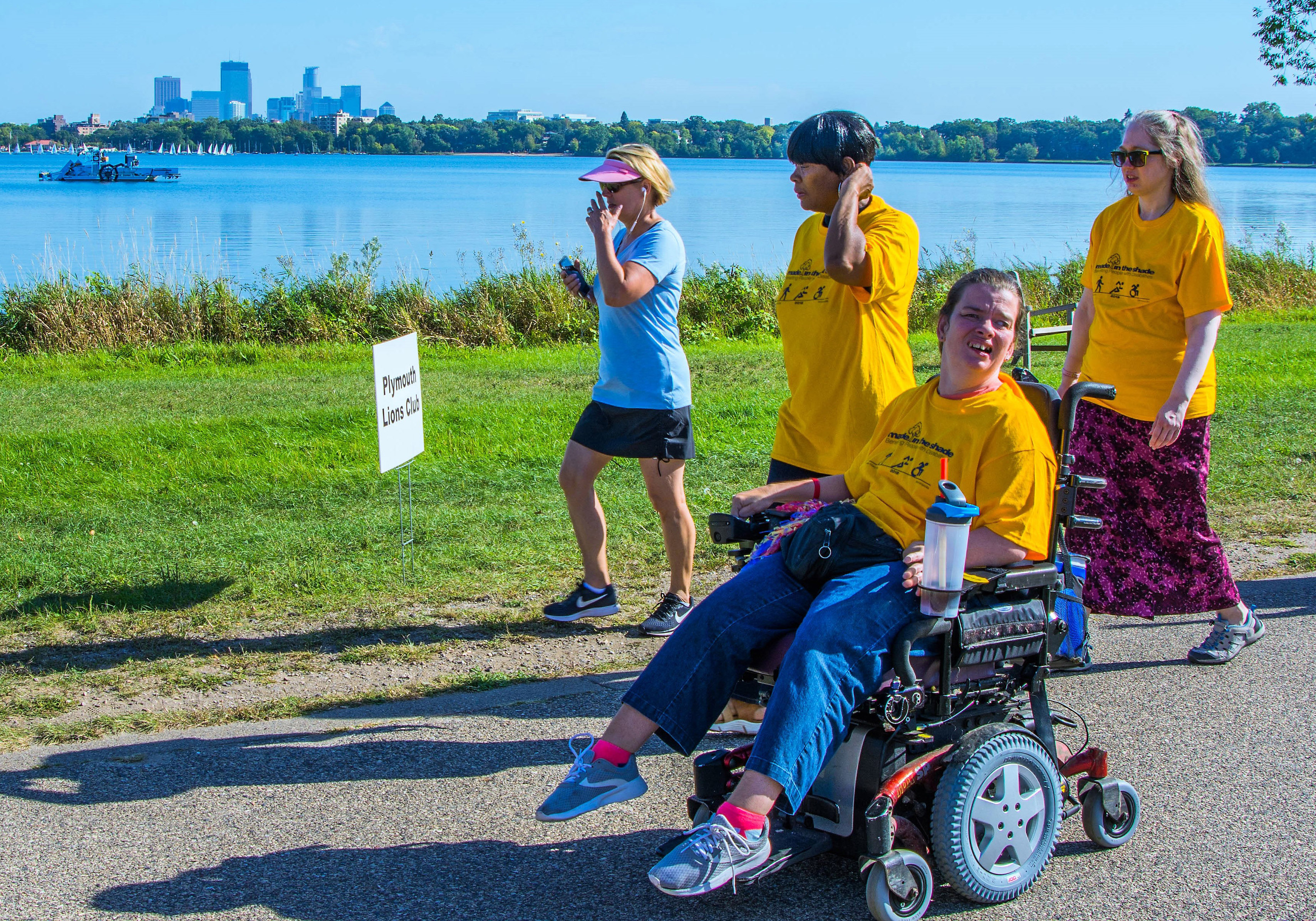 Participants in Made in the Shade event include:
6,000+ individuals and groups who receive the MITS brochure
2,500+ donors and supporters
800+ fund raising walkers, runners, and rollers
100+ volunteers
50+ corporate sponsors and teams
Steps to Participate
Register online and print your Pledge Form – it's free to register!
Raise Contributions! It's easy. Ask your friends, family, neighbors and co-workers to sponsor you! Join our PRI Team and create an online giving page today. Follow our easy step-by-step instructions to get started.

Come Walk, Run or Roll! Bring your pledge form and money with you to Lake Calhoun/Lake Bde Maka Ska the day of the event. Each participant will receive an official Made in the Shade 2019 t-shirt.

Celebrate success! After the walk, join us for lunch, a short program and live music!
Schedule
9:30 a.m.
Check in at Thomas Beach with your organization
10:00 a.m.
Program
10:20 a.m.
Warm up for the walk led by trainers from The Firm
10:30 a.m.
Walk and Roll shotgun start
11:00 a.m.
Post-event celebration begins with lunch and live music