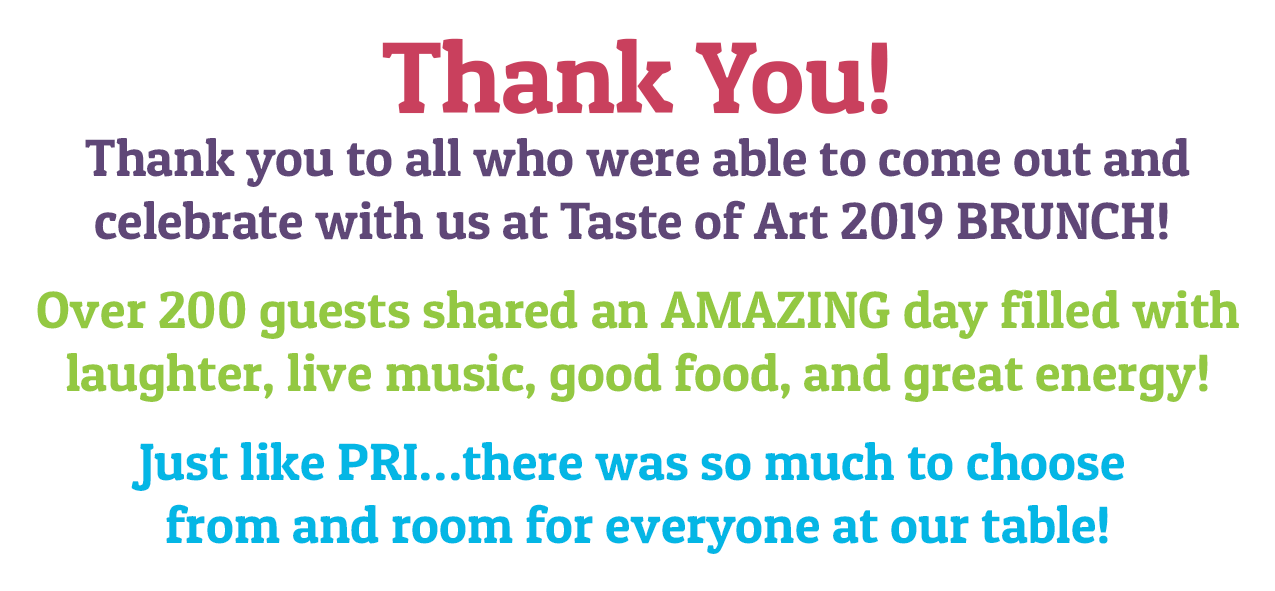 We want YOU to join us at our table!
We are so close to reaching our Fund-a-Need goal!
YOU can make this a reality!
Our Fund-A-Need supports our diverse programming, including arts, employment, and community integrated day services. These vital opportunities allow our individuals to advance their personal goals of independence, choice, inclusion, and the highest possible quality of life.
Your support helps PRI to continue to provide the innovative and
high-quality services for the individuals we are so proud to serve.
For example, your donation of:
$75 ensures round-trip transportation for an individual to their community job. Transportation is often a barrier for individuals with disabilities to stay employed in the community.
$250 covers community-based gym memberships, like the YMCA and Jewish Community Center, for one month. Our individuals love to swim, play basketball, and work out together!
$500 provides PRI with three months of studio arts supplies so PRI artists can create in multiple mediums such as watercolor, acrylics, and pastels.
We hope you feel the same urgency and passion for PRI's work that we do.
Please take a moment and learn about one of our artists: 
Exploring My Movements: A Conversation with Marrie Bottelson
Help contribute to the joy that is PRI!
Join us at our table! Donate today!