Create • Connect • Discover • Thrive
Opportunities to connect and collaborate with our Community through the arts.
Grant Funded Partnerships
PRI partnered with the art organization COMPAS to provide clients with expanded access to quality art creation and opportunity for participants to share their art with family, peers, and community through a showcase and performance at Mia. Participants worked in photography, puppetry, or mosaic and drumming!
The benefits of the art making experience are abundant!
The latest evidence-based findings report that
after engagement in the arts:
experienced improvement in mood and self-esteem
engaged in physical activity
Our Artist in Residence Series
At PRI we love to connect with the community! Our Artist in Residence series brings additional teaching artists into our program to offer increased arts engagement opportunities. It provides more classes while expanding access to a broader range of mediums and ways of creating art!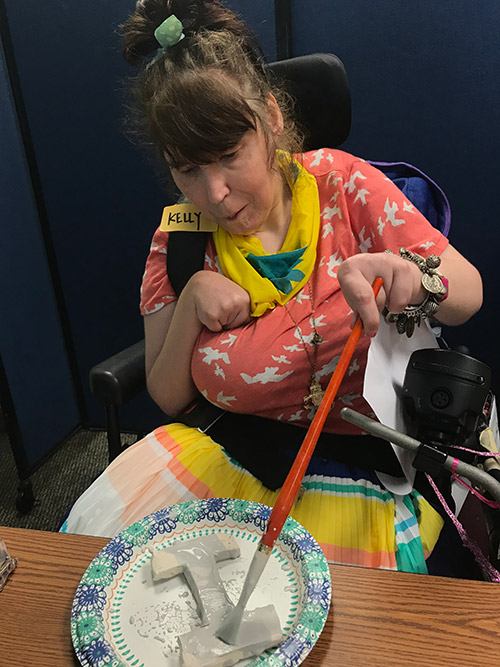 COMMUNITY PARTNERSHIPS
These are some of the amazing art organizations that PRI partners with!
Partner with PRI and make a difference!
If you are an arts organization or teaching artist and would like to help individuals reach their goals, discover empowerment, build confidence, and express themselves through the arts, please contact us to learn how.